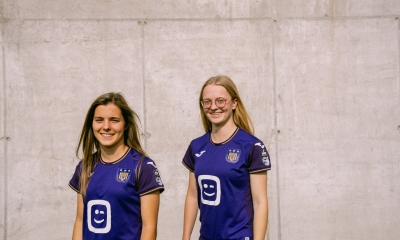 Silke Speeckaert (18) et Jenna Van De Keere (21), two young talents of RSCA Women, have signed their first contract.
Silke Speeckaert plays at a right-back position. Silke joined RSCA at the age of 15, in 2018. This season, she managed to regularly get a spot in the starting line-up of our women's team. This has worked out quite well for her, as she won the Belgian league and cup double with RSCA Women. She will play for Sporting for the next two seasons.
Jenna Van De Keere is a versatile player, who can play in midfield as well as a left-back. She joined RSCA back in 2020. The young Aalst-born player completed her formation at Neerpede before joining the first team's squad last summer. She was also an integral part of the team that achieved the double this season. She signed a one-year contract with the RSCA Women.
Congrats, girls.