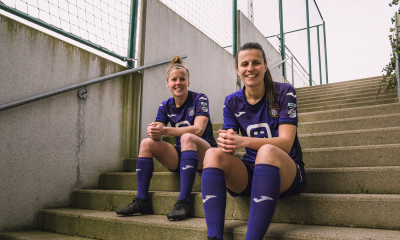 Laura De Neve and Laura Deloose have both signed a new contract with RSC Anderlecht. They will stay at the club until June 2025.
Laura De Neve joined the Mauve & Blanc in 2009. She won seven trophies with the RSCA Women. A true leader on and off the pitch, Laura has been the captain of our women's team since 2017.
Laura Deloose has been with Sporting since 2010, just one year after her fellow defender. Her talent and experience have certainly contributed to the recent successes of the RSCA Women and have given her a great track record.
Congratulations, girls.