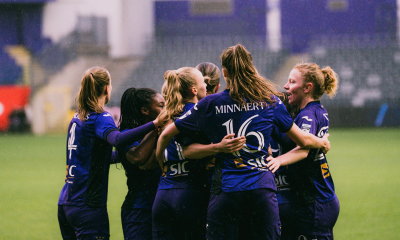 For the second season in a row, RSC Anderlecht offers its fans a season ticket exclusively for the Lotto Super League games.
After a thrilling season, our women's team won the championship thanks to a solid play-off run, in which they beat OHL twice. The RSCA Women now have 10 Belgian championship titles to their name. In 2023/24, they'll aim for the title. And to do so, they'll need the support of our fans.
For the 2023/24 season, fans will be able to purchase a season card for the women's team. The season card's price is €70. Lotto Super League games and play-off games are included in the season card. The home games will be played at the RSCA Football Academy.
Please note: first team season card holders can still attend RSCA Women's games for free. They do not have to buy this special season card. The season cards will be sent by post before the start of the season.
Come on you Mauves!