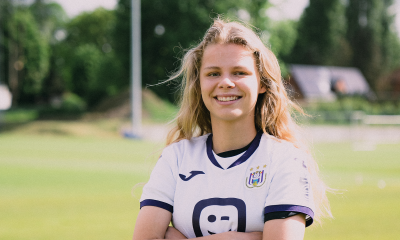 Lore Jacobs extends her contract with the RSCA Women. The talented 18 year old player has decided to bind her future with the Mauve & Blanc. Her contract runs until June 2025.
With 18 goals in the league, Lore was one of the revelations of our women's team this season. She certainly contributed to the Belgian championship title won by Dave Mattheus' players.
Congratulations, Lore.