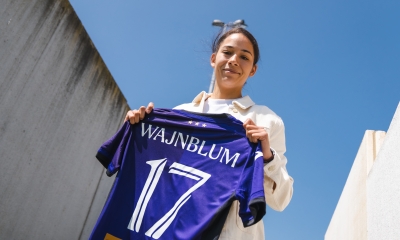 After an unfortunate injury in the Champions League preliminary round last summer that finally kept her out of action for the entire season, Lola Wajnblum has now extended her stay with the first team of our RSCA Women for another year, until June 2024.
Lola Wajnblum - a winger that can play in defense or attack - rejoined the squad for the last home game against Ghent. Everyone hopes that Lola's troubles are over and that she will once again be able to display her great talent on the pitch.
After going through the youth ranks at Standard, Lola Wajnblum had already played four seasons in purple & white from 2013 to 2017. Following a four-year return to Liège and a season at Oud-Heverlee Leuven, the experienced player returned to Sporting with great ambition in 2022.
Welcome back, Lola.