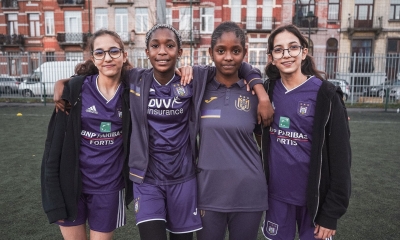 RSC Anderlecht has just been nominated for the European Club Association Awards 2021 in the category Women's Football. Our club is rewarded for its efforts in the field of women's football and its local network. 
RSCA is the main partner of 'Brussels Football', the association of amateur clubs in the Brussels region. Thanks to the 14 'Girls Football Academies', girls from the age of 5 can take their first steps in football.
Thanks to the partnership, the registered girls can also enjoy guided tours in Anderlecht's stadium and meetings with players. Our club is also present in the Brussels' neighbourhoods to spot new talents and to guide them to become new ambassadors of women's football. 
Our club is proud to support women's football and above all to be a continuous example for all communities in Brussels and beyond. 
The winners of the ECA Awards will be announced on 6 and 7 September in Geneva, Switzerland.