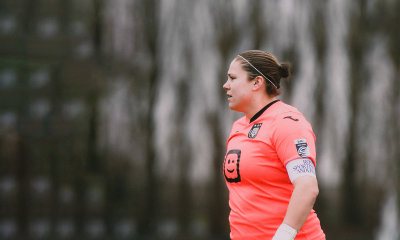 Justien Odeurs announced this morning her intention to end her career at the end of the 2022/23 season. The Belgian goalkeeper has been RSCA Women's goalie since 2018, after a short spell at the club in 2013/14. Justien won four league titles and one Belgian cup with the Mauve & Blanc.
She's always been a starter in goal since her arrival at Sporting. Counting 44 caps with the Red Flames, Justien has always been a key member of our women's team, of which she is vice-captain. Thanks to her reflex saves and her fighting spirit, she has contributed a lot to the recent success of the RSCA Women.
After 23 years of football, Justien has decided to end her career at the end of the current season. Her last goal: win the championship with RSCA Women. RSCA would like to thank Justien for her commitment and her love for the club.
All the best for what's next, Justien.