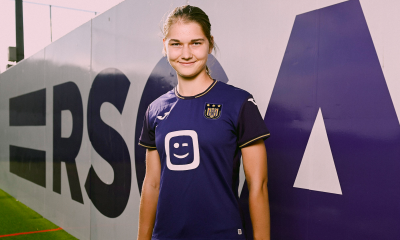 Coach Johan Walem has completed his squad with the transfer of Karina Pelikánová (18). The young Slovak midfielder played at SC Heerenveen in the Dutch Eredivisie last season.  
"I already knew RSC Anderlecht as the biggest club in Belgium and its excellent level of football", our new player tells us. "It is with immense pleasure that I'm joining this group of international players. Until I was 18 years old, I always trained with the men's team because I wanted to challenge myself. I believe I can now Improve my skills at RSC Anderlecht and that's the most important thing for me. The coach Johan Walem also explained the potential he sees in me as a player."  
Our new player describes herself as an offensive midfielder. "I prefer to give the final pass rather than to score the goals myself. My goals with RSCA consist in winning the championship and making it as far as possible in the Champions League. I feel really happy and can't wait to to get started. We'll have to work hard from the beginning in order to be prepared for the difficult games that lie ahead." 
Welcome to Belgium, Karina!